Best practices on how to use online forms when hiring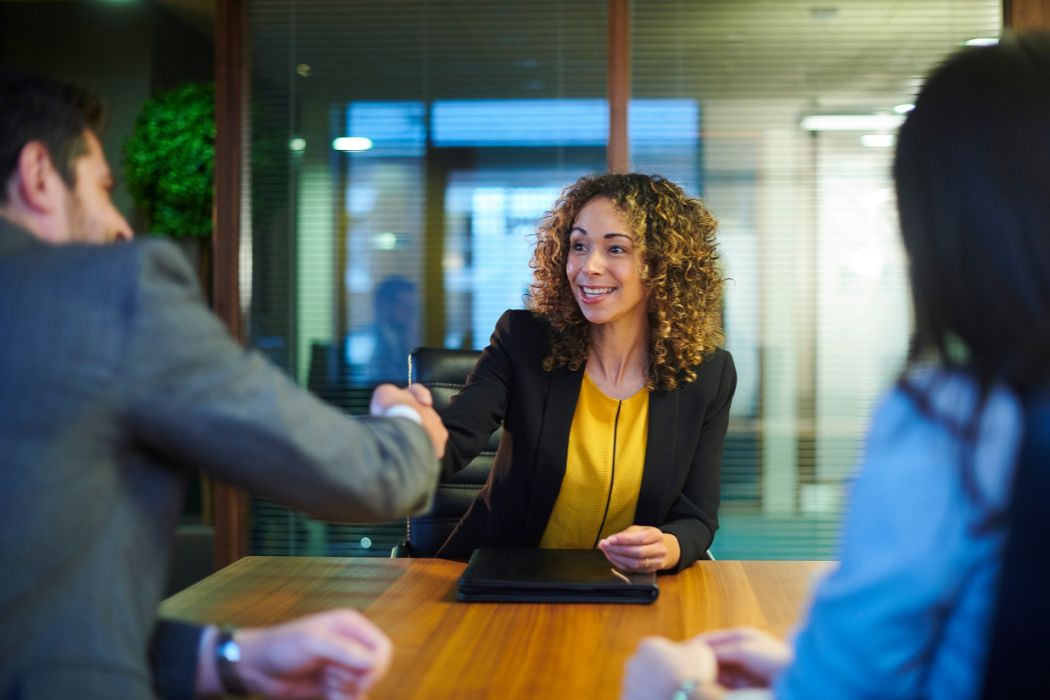 While most small and medium businesses manage HR tasks themselves, many don't even have a dedicated HR person for this. Recruiting is a time-intensive process, so streamlining this with online forms is a valuable way to save time and money. Here are some best practices on how to use online forms when hiring new staff.
Pro tip: Read more ideas on how to streamline your business with in How to Use Online Forms for HR Processes
Job Descriptions
The first step in being efficient with hiring is being very clear with the job description. The title matters, because many candidates set their own job searches based on title. If this is a new position, take the time to select a title which fits with the role, and with the other people on the team. For example, don't call your new hire a General Manager when you already have a Manager, unless this new job is going to be at a higher level. Next, be clear about job duties, responsibilities, and required skills. This process is valuable, because it will allow you to quickly eliminate unqualified candidates with your online application form.
Decide on Information
The job description is the basis for deciding what information to gather with your online application form. Naturally, you want to ask for name and contact details. Also, evaluate the job description to see what information is most important to know in this initial application. This is a valuable screening process which will cut down on the time spent calling and interviewing candidates. This may include:
Why they are interested in the position
Years of experience
Qualifications
Specific skills
Use Multiple Choice Questions
A benefit of using an online form when hiring is using multiple-choice to ask standardized questions. Use a drop-down field or multiple-choice field to ask about years of experience, qualifications and eligibility to work. This allows candidates to complete the form faster, and gives you a way to quickly screen responses. For example, if a question is "Do you have a commercial driving license?" with a yes/no option, you will be able to quickly exclude applicants who answer no.
Ask Open-Ended Questions
Another effective way to use your online application form as a screening tool is to ask open-ended questions. This allows applicants to demonstrate their language skills, communication skills, critical thinking, and judgement. Here are some ideas for open ended questions:
Describe your relationship with your last boss
What is the biggest challenge you've overcome at work?
Why are you interested in this position?
What are you most proud of in your life, and why?
Required Fields

Reviewing all the questions on your list, choose what will be required fields, meaning that an applicant must complete before submitting. One of the best practices on how to use online forms when hiring is to be selective with required fields. Set a few key questions as not required. If a candidate responds anyway, this shows initiative and a willingness to be complete. When someone skips over these questions, it may indicate they are rushed, unqualified, or not taking the job application process seriously. If someone who skips questions makes it to the interview stage, this is a great question to ask them - We see you didn't answer question 6, can you tell us why?"
Upload Documents

When building your online application form, add a field to upload documents. This allows candidates to attach a cover letter, resume, references, or proof of qualifications. This is a best practice because it frees up your email system from lots of attachments. You can set the online form to send the attachments to a folder on Google Drive or another online storage space. Which leads us to talk about this next tip - integrations.
Integrations

This is the real power of online forms. Integrate your form with other software to streamline the process, contain data in a secure environment, and reduce the need for printing and data entry. For example, connect your online application form with your CRM, so all applicants and interaction with them can be documented in one place. Another best practice is to connect with a spreadsheet so all answers can be easily reviewed and sorted. Use the search or sort functions in a spreadsheet to identify candidates by years of experience, qualification, or other criteria. For more integration ideas,read this article.
Security

An application form contains personal details, so security is important. Be sure to choose an online form builder with bank-level encryption methods. Check that the software complies with all data protection regulations like the CCPA and GDPR.
Personalize your online application form

The best candidates are in demand, so your online application form is also an opportunity to show that you are a great employer. Add your logo to the top for a professional polish. Include a friendly introduction and a thank you at the end. And then finish it off with a personalized confirmation, to acknowledge that their application has been submitted. This is a good time to set expectations about what happens next, so they know when they may hear from you. This can be set up as a personalized confirmation message. Or, you can redirect the applicant to a page on your website which thanks them for their interest in joining your company.
Best practices on how to use online forms when hiring

The recruiting process takes time and may involve a few people in your organization. Rushing through usually creates more problems, because the wrong person in a job will slow down productivity. As they say, hire slow, and fire fast. But you can save time by using these best practices to use online forms to make the hiring process more efficient and effective. We make online form building easy at Paperless Forms, so try our Free Forever plan today.