Easily create, send, and receive online forms, agreements, applications, surveys,
and much more, right from your phone, tablet, or laptop.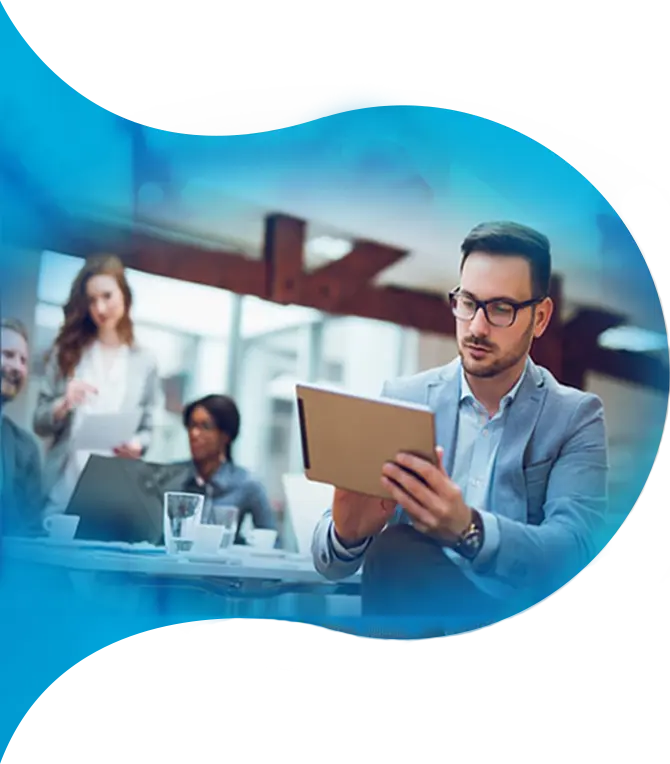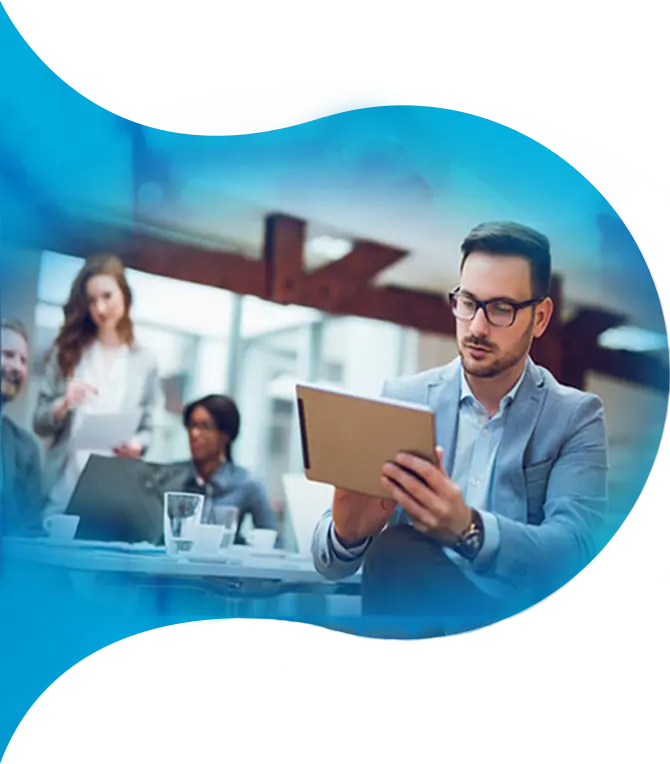 About Paperless Forms
Paperless Forms was created when the team at a recruitment software company needed a simple, intuitive form builder.
Founder Ken Walker wanted his clients to have the ability to create branded custom forms quickly and easily. Everything he found was complex and difficult, with a big learning curve. So, Ken and his team set out to design a simple, yet powerful form builder that could be used for projects of all sizes, from simple event forms to more advanced forms.
Paperless Forms is the result.

Easy-to-use Online Form Builder.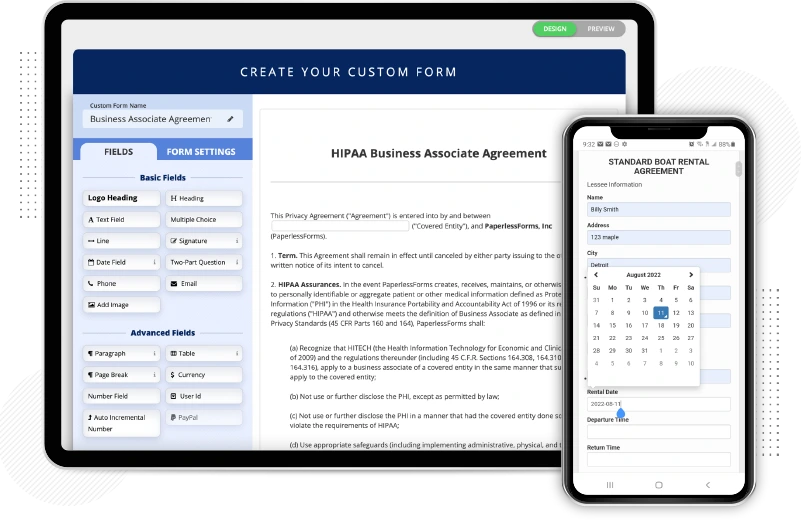 Anytime, Anywhere,
On Any Device

No Credit
Card Required

Nothing to
download or install
How Paperless Forms Works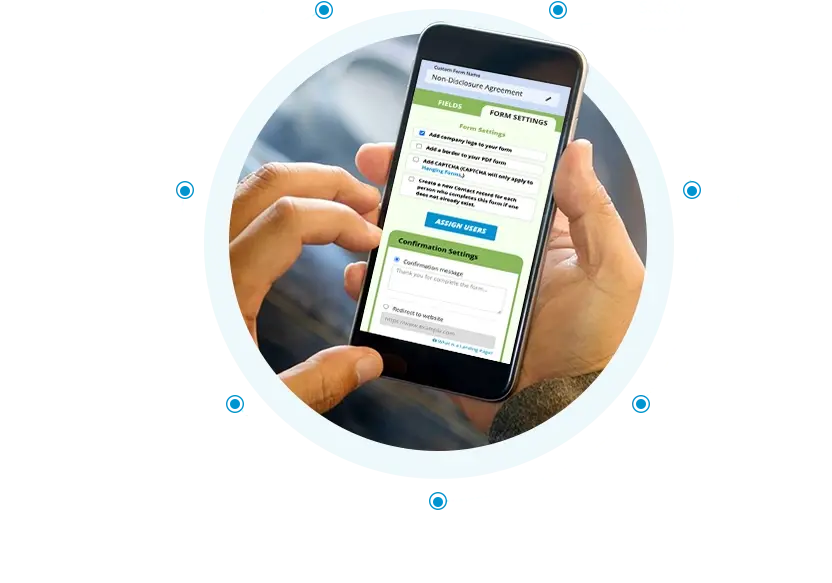 Electronic signature
For forms where a signature is required Paperless Forms allows you to capture the digital signatures of each party to your form

Mobile-ready
Your forms convert to a digital version that can easily be completed and signed on a smartphone, tablet, or desktop computer

For Internal Use
Many paper forms have a "For internal use" section. Paperless Forms allows your internal users to easily complete the.

Multiple recipients
Paperless Forms allow you to do a round-robin with your forms where the form is completed and can be pushed to another.

Easy form editor
Our powerful form tool allows you to design attractive forms in minutes, even if you have no graphic design experience.

Public forms
We host a growing library of public forms for all industries that you're welcome to take advantage. Simply select from our existing.

Download form data to spreadsheet
Download data from your completed forms into spreadsheets and csv files for easy storage, analysis.
Why Choose Paperless Forms
The easiest way to accelerate your workflow!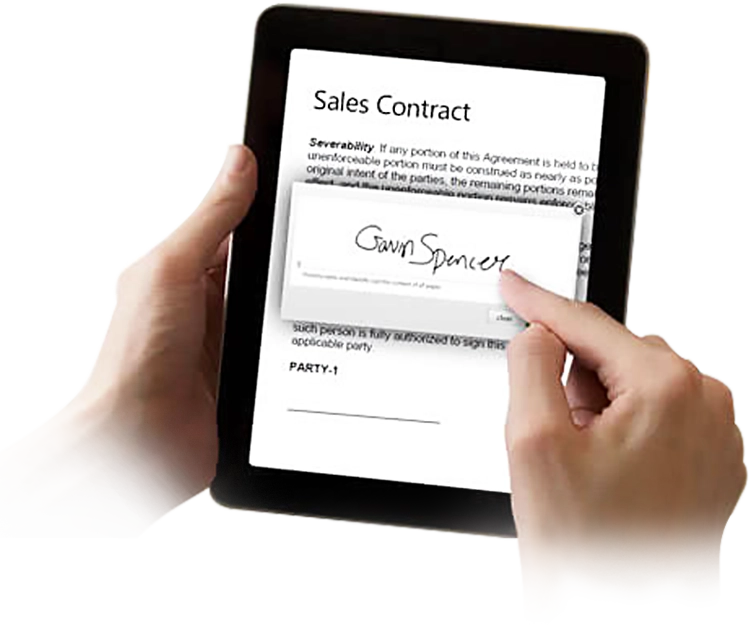 Lower Costs
Small or large, Paperless Forms gives businesses of all sizes the ability easily implement the critical forms and documents that drive core business operations without the associated print, designs and storage expenses.

Easy To Use
Forms that used to take days to design and print can now be implemented in minutes and adjusted to on the fly to reflect the changing nuances of daily operations.

More Intuitive than Paper
From contracts, to invoices, to surveys, and much more, Paperless Forms gives you the ability to design forms and documents that incorporate valuable guidance during completion.

Ready to Get Started?
Anytime, Anywhere, On Any Device Nothing to download or install
Simply log into your account using your smart phone.
Success Stories
What our customers say about Paperless Forms
Michigan based Hoss Athletics, Inc. has been a leader in the sport uniform space since 2000. Representing over 100 school districts nationwide, Hoss collects and processes over 10,000 team uniform ord... Read More
Hoss Athletics
With a network of over a half million transportation professionals and thousands of transportation organizations depending on the placement services of Spectrum the Michigan based company was becoming... Read More
Spectrum Services
Latest Blog Articles from Paperless Forms