How to use online forms for HR processes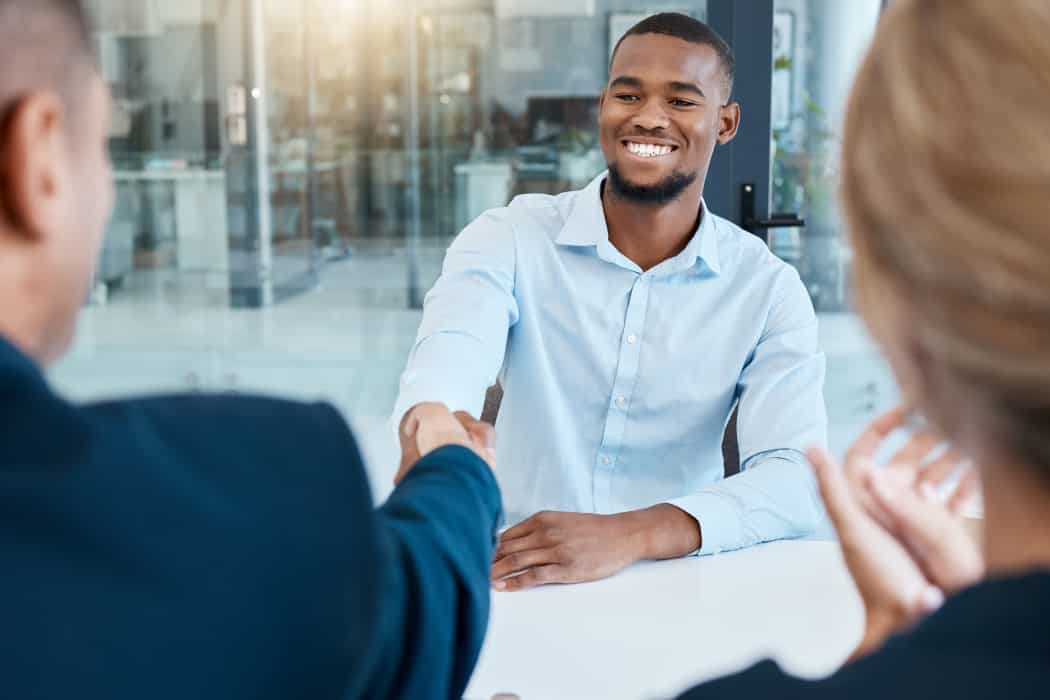 Managing employees is an essential part of any business. Small teams, large teams, or virtual teams - they all require leadership, management, and administration. Many small and medium businesses don't have a dedicated Human Resources person, so the efficiency and ease of HR processes is important. If you are looking for ways to create online forms to simplify, standardize, and automate HR processes for your business, read on for tips and ideas.
Online Forms for Recruiting
Sure, there is sophisticated software to manage resumes and applications, but the cost of that is out of reach for most small and medium businesses. This is especially true if the hiring process only happens once or twice a year. Instead, use an online form to bring power and professionalism to your hiring process. Simply create an online application form customized to the needs of your business and the position you are hiring for. Start with the basics of contact details. Then ask specific questions related to the job. This could be asking for specific qualifications as simple yes/no questions. Or you could create a multiple choice question so the applicant can select the qualifications or skills they have. Also, create a few additional questions to further screen applicants. This can be an open ended question like "why do you want to work for our company?"
Integrate the data from your application form to a spreadsheet or CRM for easy review. By seeing all responses together you can better identify the most qualified candidate and reach out for an interview.
Online Forms for Onboarding
Congratulations! You have a new hire. Now what? Onboarding is required, even if there isn't a formal and structured orientation and training program. Onboarding means getting the information necessary to get the new person set up as an employee. This includes:
banking information to set up payroll
tax forms required for your state
emergency contact information
Creating an online form gives the new hire a secure way to provide this information. Using integrations, this sensitive data can be sent directly to accounting software and payroll management software. Also, you can integrate this form to automatically update the company directory, staff mailing list, and employee database.
Online Forms for Performance Management
Performance management is an important HR function for every organization, large and small. Providing employee feedback is valuable for creating a positive workplace, improves quality metrics, employee loyalty, and reduces turnover. This may be one of the most powerful ideas for how to use online forms for HR processes. Creating a form gives a clear template so there is transparency and consistency. By integrating these performance management forms with a document management system like Google Drive, records are organized and retained. Here are some ideas:
360-Degree Feedback Form

Self-Assessment Performance Appraisal Form

Performance Appraisal Form
Online Forms for Leave Management
Another aspect of managing staff is leave. Booking vacation time, sick leave, personal days - they all need a system to organize and track. Creating an online form for staff to make these requests is a smart way to empower employees. It also ensures that everything is documented. For example, a Sick Leave Form where the employee uploads a note from their doctor. By integrating this form to a secure folder, access to such sensitive information is controlled.
Benefits of using online forms for HR processes
Each organization has different needs which are specific to their needs. Every business sector has different requirements, and there are labor laws and local legislation to adhere to. Using online forms for HR processes is an effective way to ensure consistency. By integrating with other software, valuable time is saved by eliminating the need for data entry. For more inspiration on this, read "Intgration ideas for online forms"
Another important benefit is ensuring the confidentiality and security of sensitive employee data. Overall, using online forms is a way to power up and streamline the process of small and medium businesses. Start doing this at no cost with our Free Forever plan!