The Customer Experience Factor of Online Forms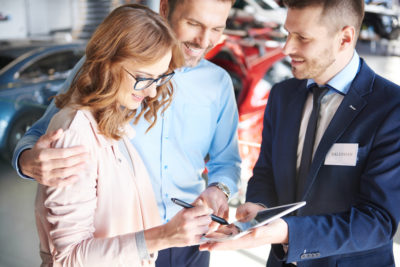 There is one thing everyone can agree on. Whether it's a business or non profit organization, B2C or B2B, service sector or manufacturing - the customer counts. It's customer satisfaction which drives revenue, referrals, and expansion. What does this have to do with online forms? When it comes to the customer, it's everything. Good CX (customer experience) has been shown to increase loyalty and even support a 16% price premium on products and services. The customer experience factor of online forms is worth the effort to go paperless, and here are the top reasons why.
Online Forms Save Time
Customers value their time, and being efficient is ranked as one of the top aspects which contributes to a positive customer experience. When there is information to gather and agreements to sign, online forms save time for your customer, and for you. It is easier and more efficient to email documents for your customer to access on their phone, tablet, or laptop than printing sheets of costly paper or sending tedious PDF attachments. An online form builder can even collect digital signatures.
Business forms are more secure
Today, with the ever-present threat of identity theft, customers understand the risk that comes with sharing their personal information. Research shows that customers care about data privacy when choosing the companies they deal with. Old school paper and email attachments are not secure. Be an organization that can be trusted, and move your processes to use secure business forms.
Online form builders can be personalized
No one likes to feel like a number. Nothing ruins a customer experience faster than starting communication with "Dear Sir" when the recipient is a woman. Hello Mr/Mrs is also generic and impersonal. Online forms builders can be personalized, which makes your customers feel welcomed and valued. Separate digital forms can be created for new customers, returning customers, and for different products and services. Customizing forms allows for personalization which is an important ingredient for positive CX.
The customer experience factor of online forms is just one reason why it makes good business sense to go paperless - it also saves money. There are lots of options available, and Paperless Forms is designed to be very easy to use, while having all the quality and flexibility your business needs. It's easy to get started with a free trial, so get started today. Have questions? We have real humans available to answer them. Just reach out and connect, and someone from our team will respond. A real human - not a bot!