5 Reasons to use Electronic Signature Software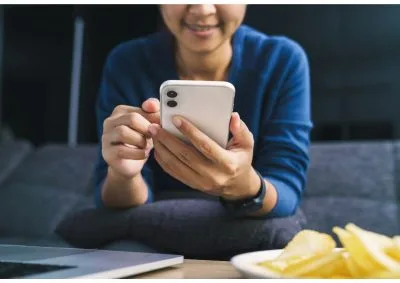 Is there anything we can't do on our phones ? From banking to dating, checking the weather or buying tickets to a movie, we use our phones to manage so many areas of our life. Your customers are used to doing things digitally, so why are you still using paper to get their signature on your contracts and forms? If your business is asking customers to print, sign, and scan documents, consider switching to an online form builder which requires less of their time and effort. Making things easier for your customers is good for business, because companies who provide outstanding customer experience outperforms competitors by nearly 80%. Read on to learn the best 5 reasons to use electronic signature software.
1. Lower Costs
Creating electronic forms reduces the costs of managing the contracts your business needs to be successful. Just add up the costs of paper, ink, toner, and postage. Add in the expense of spending valuable time on filing away a signed paper contract where you can get it when it is needed. What about the space for all these contracts? Bankers boxes and storage space adds to the cost of sticking with that old-school paper system. Automating your contract management using a digital system saves paper, time, and space.
2. Improved Customer Experience
As mentioned above, customer experience is important for businesses. Case studies and surveys show that paying attention to what customers care about translates to repeat business and referrals. We all know that being friendly makes for a positive customer experience. It may surprise you to learn that reports show that what customers value the most is efficiency. Switching your business to an electronic signature process is easier and more efficient for your customers. Happy customers are good for business! It means stronger loyalty and more referrals.
3. Centralized Safekeeping
Ever gone to look for some important contract and it's not in the file where it is supposed to be? This is another reason to use electronic signature software. Avoid the stress and hassle of missing contracts by storing them safely in a centralized place, online. With digital contract management, you can pull up your customer contracts from one central database in the cloud. Never dig through boxes in the back room or basement again! Access customer contracts from home, on the road, or on vacation - you can get the information you need easily.
4. Electronic Signature Software is More Secure than Paper
Identify theft is a global problem, with 1.4 million complaints in the US alone in 2021. Emailing, printing, and scanning important documents that require a signature is a risk. Emails can be more easily intercepted and hacked by fraudsters. Electronic signature software is more secure than paper. All personal information, and the signature, are kept safe within a closed system which is fully encrypted for security. This protects private data about your customers, and your business.
5. Better Compliance than Paper
Did the contract go out, but it hasn't been signed? When a busy company is using the old paper based system, it is easy for these things to fall through the cracks. Another reason to use electronic signature software is to keep better track of critical contracts. Reminders are automated, so there is no more missing out on deadlines or other important dates related to your contracts.
These are the top 5 reasons to use electronic signature software. There are lots of options available, and Paperless Forms is designed to be very easy to use, while having all the quality and flexibility your business needs. It's easy to get started with a free trial, so get started today. Have questions? We have real humans available to answer them. Just reach out and connect, and one of our team will respond.