Manage Your Home Daycare with Online Forms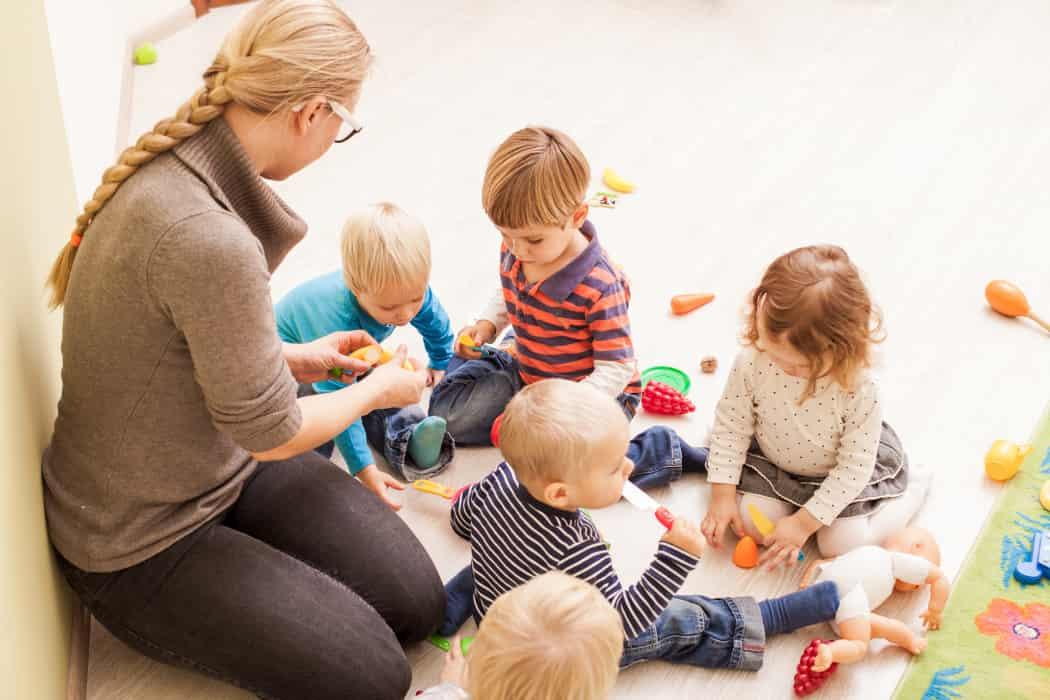 Every weekday morning, millions of children across the US are dropped off at daycare so parents can work. Home daycares are increasing in popularity as a profitable home-based business which can pay better than being a kindergarten teacher. Manage your home Daycare with online forms to boost earnings and make things easier. Read on to understand how.
Benefits for Home Daycares
First, to explain the many benefits of managing your home daycare with online forms.
More Professional
Gain a competitive edge and wow parents with a branded online registration form. It is easier for people to complete an online form than print paper, fill it out by hand, and scan to email back. Improving the experience for your families can lead to referrals so your daycare spots are always filled.
Increased Efficiency
Save valuable time by using online forms and never type things out into your computer again! Connect data to other software using integration. For example, contact details from a registration form can flow to accounting software and create a new customer file.
More Security
Going paperless with online forms means that sensitive personal details can be kept fully confidential. Using an online form is more secure than emailing documents or filling out paper forms.
Online Forms for Home Daycares
Managing a home daycare is more than planning menus and activities. Documentation and communication with parents are also very important. Information about allergies, medical needs, and behavioural issues are critical for providing the best care for young children. Having the most recent, accurate data and instructions on hand matters, especially in case of emergencies or accidents. Here are ideas for online forms you can use to better manage your daycare:
Enquiry Form
Create a great first impression by asking parents to complete an online enquiry form which connects to an online calendar. They can complete basic information about their children and book a time for a call or in-person meeting.
Registration Form
Now that the parents love your daycare center, they can enrol using your online registration forms. This will collect essential information like emergency contacts, allergies, dietary preferences, behavioural issues, developmental milestones, and any special needs.
This is an ideal way to communicate policies and procedures around holidays, payments, illness, and other life events. Build your form with a signature field so parents can sign off that they have accepted your daycare policies.
Activity Permission Form
Want to bring the kids to a local fair or a special event? Create an online form to communicate the plans, and ask for them to give permission that their child can participate. This is another place to use a signature field so it's a legally binding document.
Medical Consent Form
Create an online form for parents to give permission for medical treatment and share emergency contact details. These can be saved on a phone or in the cloud so it can be accessed during an outtrip to a park, pool, or playground.
Parent Feedback Form
Give families a structured way to provide feedback. Ask questions about the set up, services, activities, and staff. Allow people to complete it anonymously to encourage honesty. Hearing this feedback is valuable for knowing what your parents like, and gives the opportunities to improve.
Pickup Authorization Form
Give parents a way to send you an update on who is authorized to pick up their child. In cases of emergency or last minute changes, it is ideal to create this process for busy parents. They can easily complete the form on their phone to give the ok for a friend or relative to do the pick up.
Invoicing and Payment Form
Power up the invoicing process with a form that confirms the payment due, and connects with Stripe, Paypal, or another payment gateway. Get the money direct to your account without dealing with paper checks and going to the bank. Parents can choose how to pay and never have to share credit card details.
Managing a Home Daycare
The demand for daycare is growing, and is expected to be a $83.6 billion sector by 2030. Managing a home daycare is made easier by using online forms to automate documentation, permission, and communication processes. These have the power to make the difference to the success of a home daycare. Parents can easily access forms and complete using their phone, laptop, or tablet. And as a business owner, using an online form builder saves on processing time, data entry, and administration. Start building your forms at no cost with our Free Forever plan!