Ideas to level up your business with online forms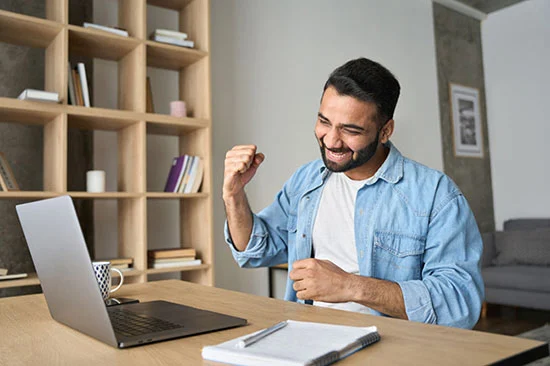 Saving money and time is always a good thing. The more efficient and effective we are, the bigger impact we have! The administration of running any organization can be tedious and time wasting. However, with the use of technology, administration can be productive and professional. Going paperless with an online form builder has many benefits. Read this post for a run down on reasons to use online forms. If you need inspiration to get started, here are ideas to level up your business with online forms.
Customer Intake Forms: Many service businesses have an onboarding process when taking on a new customer. Contact details, preferences, needs - whatever information your organization needs to kick off a strong customer service relationship. Streamline this process for them and for you with an online form. Pro tip - integrate your customer intake form to your accounting system and other software to further streamline your processes.
Feedback Forms: Do you want to know what your customers are really thinking? Use an online form builder to create feedback forms. Build this into your communication plan and allow your customers to complete anonymously. Follow these tips to create a survey that provides you with valuable feedback on their experience. This can help you identify areas for improvement so you stay ahead of your competitors.
Surveys: Learn more about your customers and make business decisions that will increase revenue and referrals. Gather data about an online form to conduct surveys and gather information about your customers' needs and preferences. Use this information to guide business decisions and planning.
Job Application Forms: Finding the right people is important for the success of every organization. It is also a time-intensive process for small businesses. Hiring is widely known to be a drag on productivity and energy. The job application process is one of the best ideas to level up your business with online forms. Create a clean, branded application form to ask your key screening questions and required skills. So much easier than scrolling through pages of resumes!
Event Registration Forms: Planning the office holiday party or organizing a team event? Build an event registration form to gather all the data you need. Names, contact details, and preferences can all be quickly answered and connected to a spreadsheet or other software for easy event planning.
Agreement Forms and Contracts: Streamline your contracting process by going paperless. Use an online form to create a fully branded agreement. Customers or suppliers can add their e-signature to make the contract legally binding. Pro tip - build in a payment option using Paypal, or integrate other payment gateways using Zapier.
There are endless ideas to level up your business with online forms. Boost your professionalism and productivity by ideas using an online form builder can help you save time and money, improve security of data management, and boost efficiencies in your organization. To start using our easy to use form builder, start with our free forever plan!