How to create an employee feedback form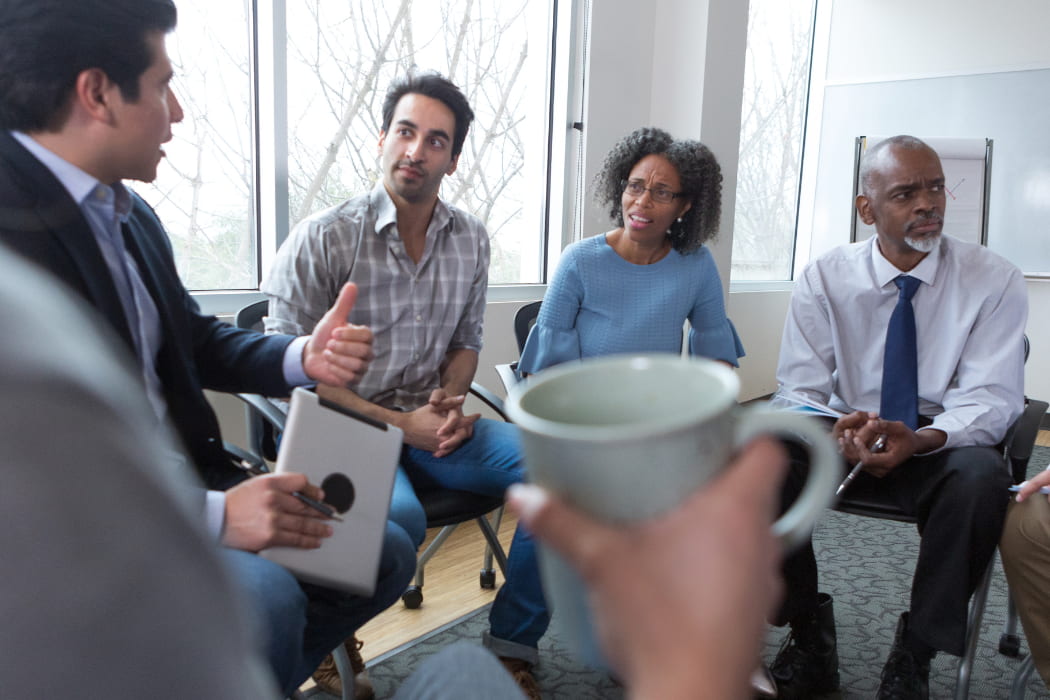 It's well known that creating a supportive company culture increases retention and performance. Did you know that 75% of employees say they would stay longer at an organization when they felt listened to? Quite simply, listening to employees is good for business. And this goes beyond holding staff meetings - great leadership is creating a safe space for staff to regularly share. This post will guide you on how to create an employee feedback form so your organization can benefit from strong communication.
Best practises for an employee feedback form
Just because a business doesn't have an HR department doesn't mean it can't have strong HR processes. Check in with the requirements and labor laws of your area to be sure you are meeting all your obligations as an employer. And follow these best practises for how to create an employee feedback form:
Create open ended questions
A multiple choice question is valuable for something like "have you provided feedback about this issue before" with Yes/No options. But an employee feedback form is about giving staff the opportunity to share their thoughts, feelings, and complaints. Include just a few open ended questions so they can speak their mind.
Include lots of space to write
Choose a paragraph field so there is lots of space for them to share their feedback. Though most people may just write a sentence or two, others may have more to say. Add another paragraph field at the end with the invitation to "Any other comments?" to give people even more room to provide feedback.
Make it easy to access the online form
When an employee has feedback, they want to be able to share it on their own terms. Nobody wants to have to ask their boss or the HR manager for a form. This is another great advantage of using an online form builder to make an employee feedback form. The form link can be included in the employee handbook, intranet, or company document library. A QR code can be printed and posted in the staff break room, bathrooms, or reception area.
More tips to create an employee feedback form
1. Allow it to be anonymous
Include a contact field, but don't make it a required field. Give employees the opportunity to share feedback anonymously. People are more likely to share their true feelings and feedback when they feel safe. Submitting feedback without giving their name gives a sense of safety at work.
2, Be transparent about who will see it
Include a paragraph at the top of your online employee feedback form to be transparent about who will see it. If your organization has an HR department or person handling HR processes, then name that person and say that the form will be sent to them. Or if the form is going to a manager or the business owner, state that. The point is to avoid surprises. Employees want to know who will see their feedback.
3. Outline the process for response
What happens after the employee feedback form is completed? This would be different depending on the feedback. For example, an employee could complete the feedback form to suggest changes in the break room or bathroom. If that happens and management or business owner is in agreement, there could be an announcement about the new fridge or changes to the cleaning schedule. However, if the employee feedback form is to report something more serious, then matters would be handled differently. For example, if a complaint is made about inappropriate language or behaviour, then an investigation may be launched. Again, there should be no surprises, so explain that feedback might be escalated.
4. Include uploads
Add a field for uploads so employees can include additional information, files, or photos. This feedback form is about giving employees an opportunity to share.
We hope this helps you feel empowered to create an employee feedback form. Communication is vital for a healthy workplace culture. And a healthy workplace means better productivity and efficiency! Use online form to build HR processes for your business. Start doing this at no cost with our Free Forever plan!