How Digital Contracts Saves Money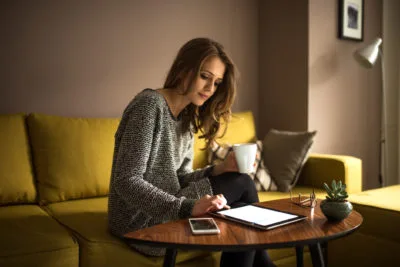 With rising inflation and supply costs, everyone is looking for ways to maintain profit margins. The old expression " time is money" is as true today as it ever has. In business, the more time required for an administrative task, the more it costs. These costs can be a measurable, known cost like the amount of time it takes a paid employee to process a form or transfer data from one system to another. Costs can also be unknown and hard to track, like chargebacks and hassles resulting from lost or damaged documents. If your business is still using paper to manage contracts and customer agreements, this is an opportunity to uplevel and go paperless with online business forms. Not convinced? Read on to understand how digital contracts saves money.
Speed
Remember the time is money thing? In our digital world, we are used to communication and information coming at us fast. Consumers expect fast response times. Switching from paper to digital allows you to quickly prepare contracts and agreements, and send via email or as a link. Your customers or suppliers can access this from any device to review, sign, and pay. Making things faster means less admin time, more loyalty and repeat business. It can also mean more contracts can be processed, which is good for the bottom line!
Minimising Risk
Misunderstandings are costly and stressful. If you are relying on phone conversations or emails to set up a business relationship, there is the opportunity for disagreements. Scrolling through emails and messages to track down what was agreed upon uses up valuable time. Minimise the risk of uncomfortable conversations, and the expense of making reparations. Using an online form creator for contracts and agreements minimises risk which can cost time and money.
Reliability
Technology is more reliable than people, and computers process data in many areas of our life, from banking to communication to shopping. Our form builder software has a 99.99% uptime, which is better than what any human can be available for! When it comes to digital contracts, this means
Save Cost and Space
Making the switch to digital contracts means less paper, ink, envelopes, and postage. In the time it takes to print, package, and mail one contract, a dozen can be sent out using an online form builder. That brings us back to the time is money thing! The bottom line is that going digital lowers the physical, tangible business expenses, and reduces the labour costs of administration and processing data.
These are just some of the ways digital contracts save money. Paperless Forms is easy to use, and gives you flexibility to customise for your business needs. It's easy to get started with a free trial, so get started today. Have questions? We have real humans available to answer them. Just reach out and connect, and one of our team will respond.